Confirmed and Potential Matches for WWE WrestleMania XXX

Xero




Posts

: 780


Join date

: 2013-12-12


Age

: 30


Location

: http://wrestleconnect.com


Oblivious1




Posts

: 165


Join date

: 2013-12-13


Age

: 40


Location

: South Central Michigan

Orton landing himself on that monitor rkoing d bry thru the announcers table looked gnarly...
_________________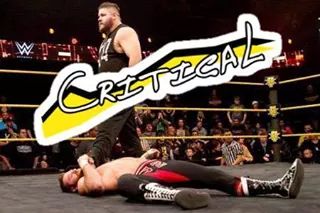 CapitalTTruth




Posts

: 584


Join date

: 2013-12-13


Age

: 35

I am watching it on the network now and HHH vs Dragon was AWESOME. Far and away the best match of the night. I think had it been the main event that might be more evident, but I think as far as execution goes, it stole the show. I rank it amongst my favorite wrestlemania matches of all time. I'm reluctant to say where because I am obvioulsy bias because I was there and Dragon won, but I really think it will hold up. HHH was on top of his game and Dragon was Dragon.

I am way over the Taker thing. It seems the decision was made before the match. I think the ending was just really well booked and sold by all involved. They had the 21-1 graphic ready and it went up immediately. People are dismissing what this does in terms of contribution to the business. Aside from the questionable return vs Cena, Brock has been billed as a monster since his return. This makes him a monster forever. If/When Brock puts a few guys over before leaving, it means a lot more now. If they do Brock vs Bryan now, it is actually a huge step UP for Bryan. If they put Reigns or Cesaro over Brock down the road it could be HUGE for either man, bigger than if Brock would have lost to taker. Taker gave Brock a rub that he can pass on to two or three people now. Will they do that? Who knows.



_________________
"Briscoe brothers, you damn dirty chicken farmers, we ain't done with you all by a long shot. West Virginia style son" - Necro Butcher