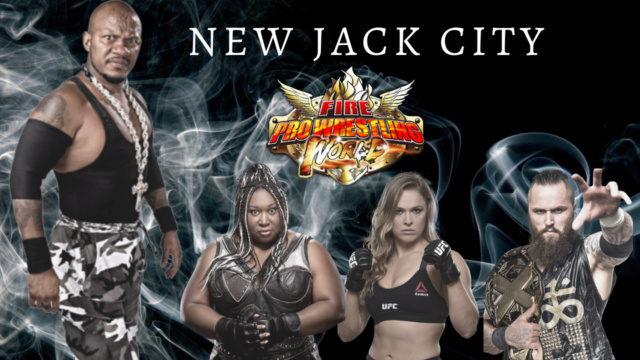 MAIN EVENT - IWGP TITLE!
Aleister Black(C)(Grant) vs. New Jack(Jball)
DEATH MATCH TITLE
Thanos(C)(Zodiacking) vs. John Wick(Zaibatsu)
WOMEN'S TITLE
Awesome Kong(C)(Joejr67) vs. Ronda Rousey(zodiacking)
TAG TEAM TITLES
The Undisputed Era(Fish and O'Reilly)(C)(Wicked09) vs. The G.O.D(Tonga and Roa)(Jamie)
SWARLEY CUP
Nick Jackson(C)(O1) vs. Tommaso Ciampa(Genmar)
BIG TIMMY GOES FOR 2 IN A ROW!
Tim Thatcher(BTF) vs. Lars Sullivan(Vipes)
MATCH BOOKED PER THE REQUEST OF LARRY SWEENEY
Sweet Juice(Sweeney and Robinson)(Swarles) vs. The Rock and Nia Jax(Nikk)
INTER DIVISIONAL "UNIQUE OPPORTUNITY" BATTLE ROYAL!
Cactus Jack(Josh) vs. Alexander James(Skiff) vs. Vickie Guerrero(Spudz) vs. Yokozuna(Joe5150) vs. Shane Douglas(Vilsvik) vs. Jack Swagger(rudeboy) vs. King(Wucln)
A VERBAL DEBATE ON THE SHAPE OF THE EARTH
Joe Rogan(Erdi) vs. AJ Styles(SBR)
MONDAY! 10 PM EST!
http://www.twitch.tv/swarles
Last edited by Swarles on Mon Nov 19, 2018 10:47 am; edited 1 time in total