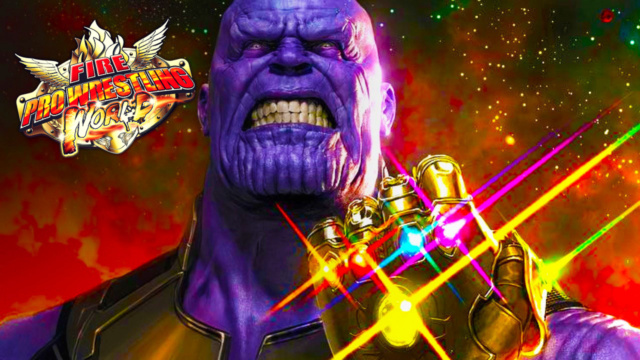 MAIN EVENT - IWGP TITLE ON THE LINE!
Bruiser Brody(C)(Josh) vs. Death Match Champion Thanos(zodiacking)
TAG TEAM TITLES!
Shinsuke Nakamura and Jumbo Tsuruta(C)(Spudz) vs. Stan Hansen and Haku(Vipes)
WOMEN'S TITLE
Awesome Kong(C)(joejr67) vs. Bayley(jball)
SWARLEY CUP
Nick Jackson(C)(O1) vs. AR Fox(Swarley)
DEATH MATCH - IF THANOS WINS IWGP TITLE WINNER OF THIS WILL BE NEW CHAMP!
Jack Swagger(Rudeboy) vs. Simpsons Bret Hart(SBR)
KNIFE PERVERT HOPES FOR 2 IN A ROW
Jay White(erdi) vs. WALTER(btf)
SPECIAL CHALLENGE MATCH
Goldberg(zaibatsu) vs. Minrou Suzuki(Nikk)
TAG ACTION
Bam Bam Bigelow and Shane Douglas(Vilsvik) vs. King and Hiroshi Hase(Wucln)
WOMEN~!
Barbi Hayden(Skiff) vs. Shayna Baszler(Grant) vs. Candy Lee(genmar) vs. Mercedes Martinez(Joe5150)
FRIDAY! 8 PM EASTERN!
http://www.twitch.tv/swarles