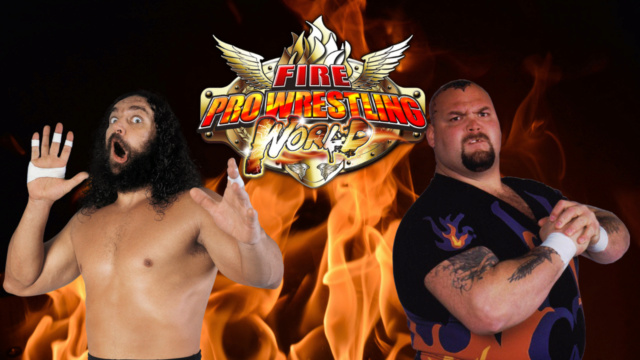 MAIN EVENT - IWGP TITLE
Bruiser Brody(C)(Josh) vs. Bam Bam Bigelow(Vilsvik)
TAG TEAM TITLES
The New Hardy Boyz(Jeff and Jackie)(C)(Nikk) vs. Shinny n' Jumbo(Spudz)
DEATH MATCH TITLE
Thanos(C)(Zodiacking) vs. Haku(Vipes)
WOMEN'S TITLE
Taryn Terrell(C)(Vilsvik) vs. Meiko Satomura(rudeboy)
KICKS!
Aleister Black(Grant) vs. Katsuyori Shibata(zaibatsu)
TAG TEAM CONTEST
G.O.D (Tonga and Loa)(Jamiemc) vs. The Cleveland Indie Allstars(Gargano and Donst)(Erdi)
WOMEN'S DIVISION ACTION!
Awesome Kong(joejr67) vs. Mercedes Martinez(Joe5150)
NO FLIPZ
Jonathan Gresham(Skiff) vs. Drew Gulak(Genmar) vs. Timothy Thatcher(BTF) vs. Hiroshi Hase(Wucln)
FLIPZ
Nick Jackson(O1) vs. AR Fox(Swarles) vs. Drago(jball717) vs. AJ Styles(SBR)
FRIDAY! 8 PM EDT!
http://www.twitch.tv/swarles
I will also be doing PS4 story mode right after!