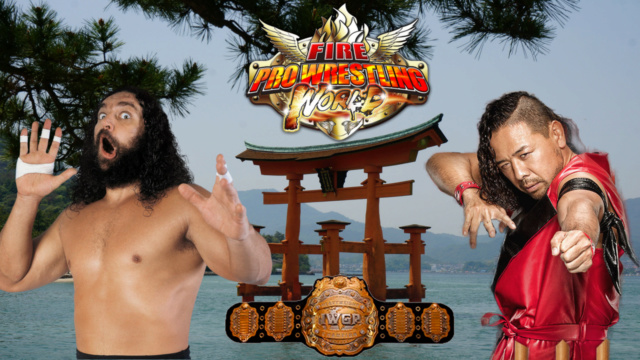 MAIN EVENT - IWGP TITLE
Bruiser Brody(C)(Josh) vs. Shinsuke Nakamura(Spudz)
DEATH MATCH TITLE
Jun Akiyama(C)(wucln) vs. Thanos(Zodiacking)
TAG TEAM TITLES!
Jason Voorhees and Michael Myers(C)(Zaibatsu) vs. Jeff Hardy and Jackie Chan(Nikk)
WOMEN'S TITLE
Rosemary(C)(Erdi) vs. Taryn Terrell(Vilsvik)
SWARLEY CUP
Gran Metalik(C)(genmar) vs. ACH(Grant)
ALL STAR TAG BATTLE ROYAL
The Young Bucks(Matt and Nick)(O1) vs. Ringkampf(WALTER and Thatcher)(BTF) vs. Hansen and Gordy(Vipes) vs. Kyle O'Reily and Bobby Fish(Wicked09)
WRESTLING! YAY!
David Starr(Skiff) vs. Zack Sabre Jr. (Swarles)
FLIPZ!
Dragon Lee(joejr67) vs. Johnny Impact(SBR) vs. Brian Kendrick(Rudeboy) vs. Tyson Kidd(MPKOT)
EXPLODING "BARBED" SHEARS DEATH MATCH
Brutus Beefcake(jball717) vs. Tama Tonga(jamiemc)
i will be watching joey janela's lost in NYC show friday night so let's do this.....
SATURDAY~! 3 PM EDT!!!
http://www.twitch.tv/swarles
Last edited by Swarles on Thu Aug 16, 2018 1:47 pm; edited 1 time in total