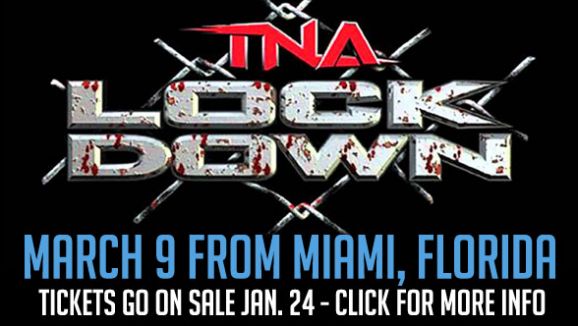 ImpactWrestling.com wrote:On Monday night, TNA President Dixie Carter announced that the annual "Lockdown" Steel Cage Pay-Per-View event will take place on March 9 from Miami, Florida at the BankUnited Center at the University of Miami. Tickets go on sale January 24 at Ticketmaster.com. Check back to ImpactWrestling.com in the coming weeks for more news on Lockdown in Miami!
Honestly I think its smart of TNA to stay in the Florida area where their locals are at. I still don't understand why they haven't done a PPV in NY or Toronto when those markets have sold 2,000+ tickets for HOUSE Shows...
Either way, what matches do you seeing being part of one of the major PPV? Who does Magnus defend the title against? Does AJ Return, or does someone different get a shot? Who would you like to see debut at the show or have a match for the show?